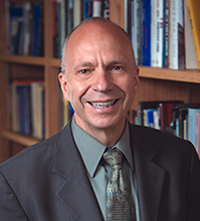 The MacMillan Center celebrated an important milestone this spring semester. April 27 marked the tenth anniversary of the naming of the Whitney and Betty MacMillan Center for International and Area Studies at Yale. In the last ten years, the MacMillan Center has increased its scope and impact, becoming one of the strongest institutional vehicles for Yale's internationalization. To celebrate its decade-long global engagement, a number of special lectures, conferences, an international film festival, and other many activities were organized by the MacMillan Center's councils, programs, and initiatives throughout the month of April. These events embody the Center's commitment to innovation in research and teaching that touch on areas of pressing global issues that straddle regions, disciplines, and perspectives.
Two special panel discussions – "Refugees, Forced Displacement, and Humanitarian Responses" and "Global Debt: Challenges for Political Governance and Financial Stability" – were held on April 28 tomark the anniversary celebration. They showcased two areas of emerging engagement by the MacMillan Center. The humanitarian crisis of refugees and displacement has economic, political, social, cultural, and personal costs that defy easy solutions. Debt presents enormous economic and political challenges to governments and international institutions. 
Earlier this year, I was very pleased to announce that every Yale Ph.D. student in the humanities and social sciences who needs to undertake international research for their dissertation will be supported by the MacMillan Center. These fellowships are enable students to pursue research projects that contribute to their own education and that of their peers and faculty. Additionally, nearly 500 students from across Yale will pursue international opportunities this summer with financial support from the MacMillan Center.
The MacMillan Center also hosted the first of a series of high-profile conferences on China's impact on Africa. To integrate African, Chinese, and global perspectives, we partnered with leading business schools in Africa and China. Nearly 150 established and rising thought leaders on Africa-China relations, including scholars, experts, entrepreneurs, policy makers, activists, and opinion leaders attended the conference held in Lagos, Nigeria, on March 16-17, at the Lagos Business School. Our goal for these conferences is to create a network of thought leaders on Africa-China relations. The next conference is slated for March 2017 in Beijing.
I invite you to take some time to read the articles in this newsletter highlighting several of our important events and announcements, and to visit our website to read all the news from this past semester. You can also view episodes of The MacMillan Report, featuring interviews with our faculty about their research, and read the latest news on all aspects of globalization in YaleGlobal Online.
My best wishes to you for an enjoyable summer,

Ian Shapiro
Henry R. Luce Director
Sterling Professor of Political Science